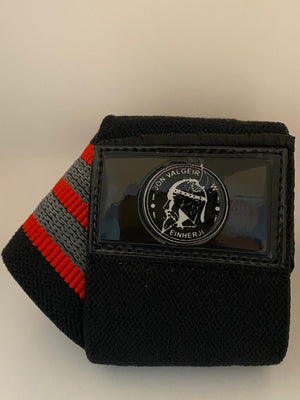 Hip Circles
Sale price Price £20.00 Regular price £20.00 Unit price / per
Tax included.
PRODUCT DESCRIPTION
How can you get the best warmup before you squat and achieve a more effective workout? You can improve your muscle  activation, increase flexibility and maximize your workout by incorporating the Hip Circles into your exercises. The Hip Circles are the best quality and premium resistance bands available. 
Sizes Available - M, L, XL 
Colour - Black/red
HIP CIRCLE FAQ's 
I am right in between a medium and large, which size should I get ?
Our Hip Circles are the same resistance at each size, however the band gets about an inch longer as you go up in size. We recommend going with the size up. If you feel like you need a little more resistance consider a Hip Circle with more resistance or size down.
How do I wash my Hip Circle ?
We recommend hand washing in cold water with mild detergent and air dry to complete before use. Make sure you do not put the Hip Circle in direct sunlight or heat. Do not put the Hip Circle in any sort of washing or drying machine.
What exercises can I do with the Hip Circle ?
See video demo above 
SHIPPING
UK shipping - £4  (ETA within 3-5 days) 
Rest of the world - £10 (ETA within 8 -10 days) 
RETURNS POLICY
It's Ok if you change your mind. All our products have a no-hassle 7 days free return policy, no questions asked. You can contact us within 7 days of receiving your order for a full refund or exchange. Please return the item in the original packaging.